50 Most Profitable Small Business Ideas in India for 2020
Starting your own business is everyone's dream. However, most budding entrepreneurs see their dreams nipped in the bud due to paucity of funds for investment or profitable business ideas.
Should you possess some special skills, you can definitely start your own small business with low investment. While some such small business ideas can be operated from your home, in other cases, you may need to lease small premises.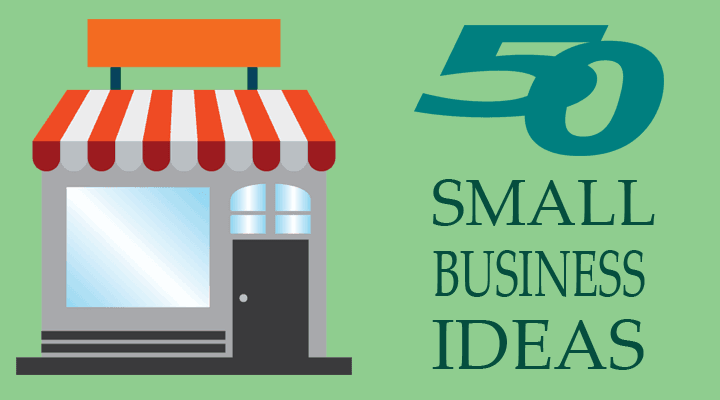 Funding small business: Generally, small businesses begin with whatever little capital you may have. Loans on very soft terms are also offered by community organizations and cooperative credit societies. You may consider procuring a loan to fund your small business idea.
Plan well for success: Remember, failing to plan is planning to fail. Therefore, plan your business well in advance before launch. Study the market for the product or service you plan to offer. Further, acquaint yourself well with your prospective competitors and their offerings. Talk to people you trust and seek advise if necessary. Additionally, build a database of your prospective customers before launch.
50 New & Best Small business ideas for 2020
Once you have completed the above homework, you are almost set to open your small business with low investment. Here are 50 new & creative small business ideas with low investment that we recommend to start in 2020.
1. Blogging
I am a full time blogger. I started my blog in 2009. Initially it took 1 year to learn blogging but after a year, I started earning some good income with blogging.
It was 2012, when I crossed $2000 from blogging. Today, I earn more than $20,000 per month with blogging. There are thousands of people in India, USA and all over the world, who make $500 to $25,000+ per month with blogging.
It's an excellent opportunity for people who are looking for low investment business idea. You can start with as low as Rs 5000.
You can read this post on how to start your own blog. There are number of best ways to make money from blog. You can read about these ways here.
You can also watch this video that will guide you with step by step details to your own blog.
2. Dropshipping
This is a very hot and new business idea in India. You can start your own e-commerce business but without any big investment and without stocking any product.
The great thing about dropshipping is that you don't need to purchase any product, unless you get an order from a customer.